Join Us at the Social Impact Conference 2023
Date: 9th September 2023| Time: 10:00 AM | Location: Lagos Business School Pan Atlantic University, Lagos Nigeria
Welcome to the Social Impact Conference 2023 – a gathering of change-makers, thought leaders and innovators dedicated to creating a positive and lasting impact on society. This year's conference promises inspiring talks, engaging workshops, and unparalleled networking opportunities.
The Social Impact Conference is a dynamic platform that brings together individuals and organizations committed to driving meaningful change. Through insightful discussions, interactive sessions, and collaborative activities, we aim to explore innovative solutions to the most pressing social and environmental challenges of our time.
Inspiring Keynote Speakers: Listen to renowned speakers who have catalyzed change in their respective fields, gaining insights that can reshape your approach to social impact.
Interactive Workshops: Engage in hands-on workshops that dive deep into practical strategies, equipping you with actionable takeaways to implement in your projects.
Networking Opportunities: Connect with fellow attendees, speakers, and potential collaborators who share your passion for making a difference.
Cutting-edge Insights: Stay updated on the latest trends, research, and advancements in the areas of social impact and enterprise, enriching your knowledge base.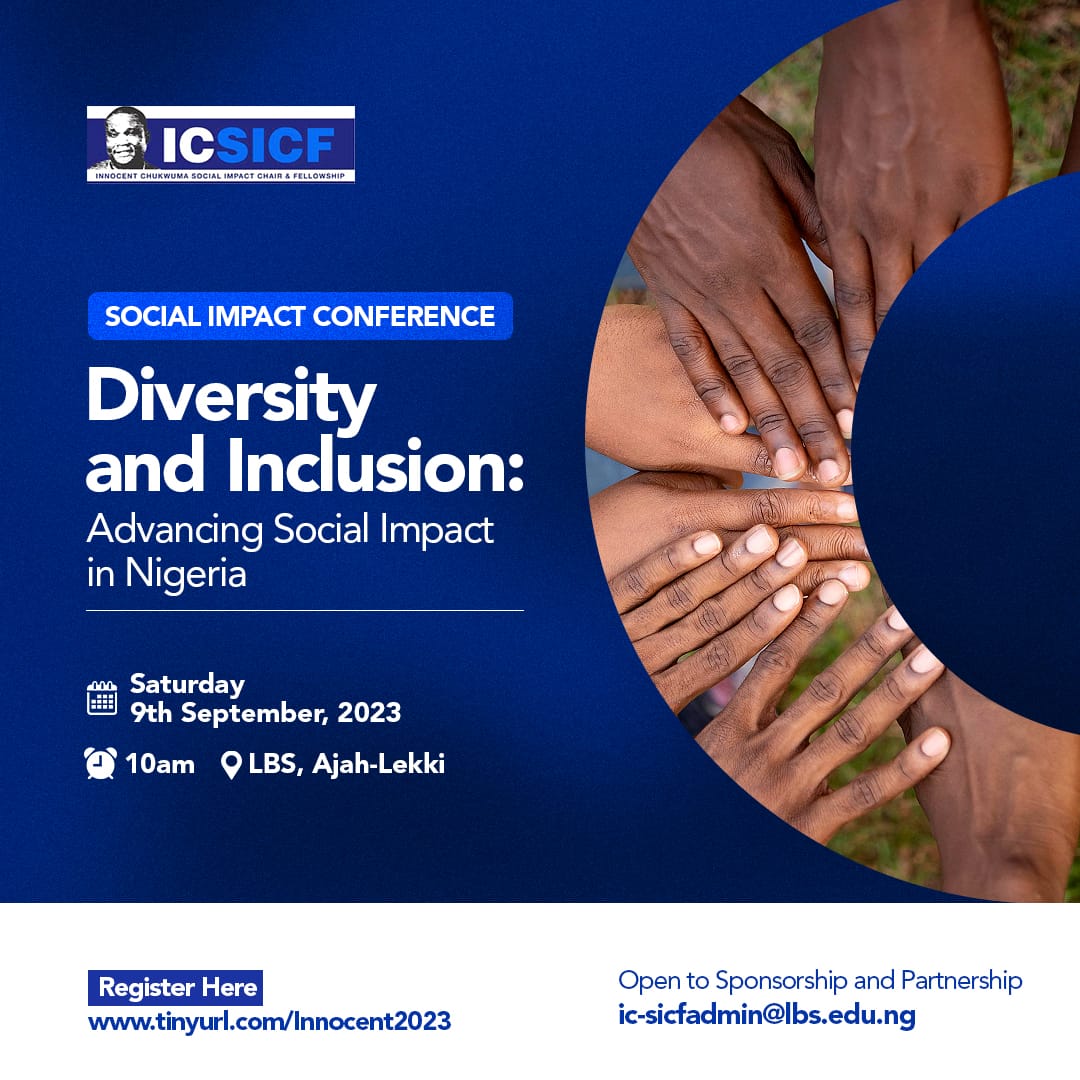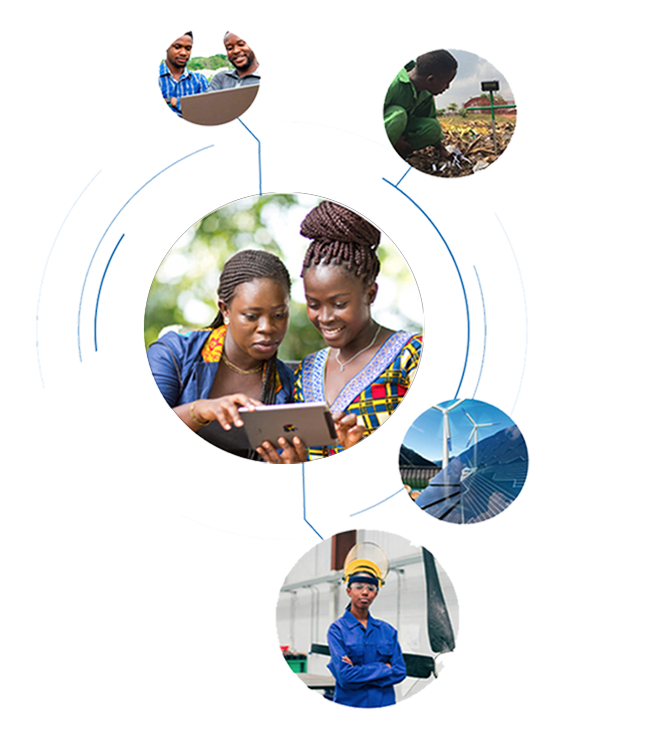 Join us in creating change
Join Us in Creating Change
Be a part of a vibrant community dedicated to transforming ideas into action. Together, we can amplify our impact and create a better future for all.
For inquiries, sponsorship and exhibition, please email; ic-sicfadmin@lbs.edu.ng
Or contact;
Follow us on Facebook, Twitter, and Instagram for the latest updates and conference news.
Sponsorship Opportunities | FAQs
Terms and Conditions | Privacy Policy
© 2023 (ICSICF/LBS). All rights reserved.
Secure your spot at the Social Impact Conference 2023 by completing the registration form. Early registration ensures access to exclusive pre-conference materials and resources.Registration Deadline: September 6, 2023
REGISTER NOW
Social Entrepreneurs
Nonprofit Professionals
Corporate Social Responsibility Teams
Activists and Advocates
Academics and Researchers
Students and Young Professionals
Agenda Highlights:
Opening Ceremony: A compelling introduction to the conference's theme and objectives.
Keynote Presentations: Visionary talks from leaders who have pioneered impactful change.
Panel Discussions: In-depth conversations exploring various facets of social impact.
Interactive Workshops: Practical sessions that encourage skill-building and collaboration.
Networking: Connect with fellow attendees in a relaxed and informal setting.
Meet the ICSICF 2023 Fellows: Change makers in the social impact and social enterprise space meeting varying SDG goals.